Sip in Serenity with a Jesus Coffee Mug for Your Daily Inspiration
Introduction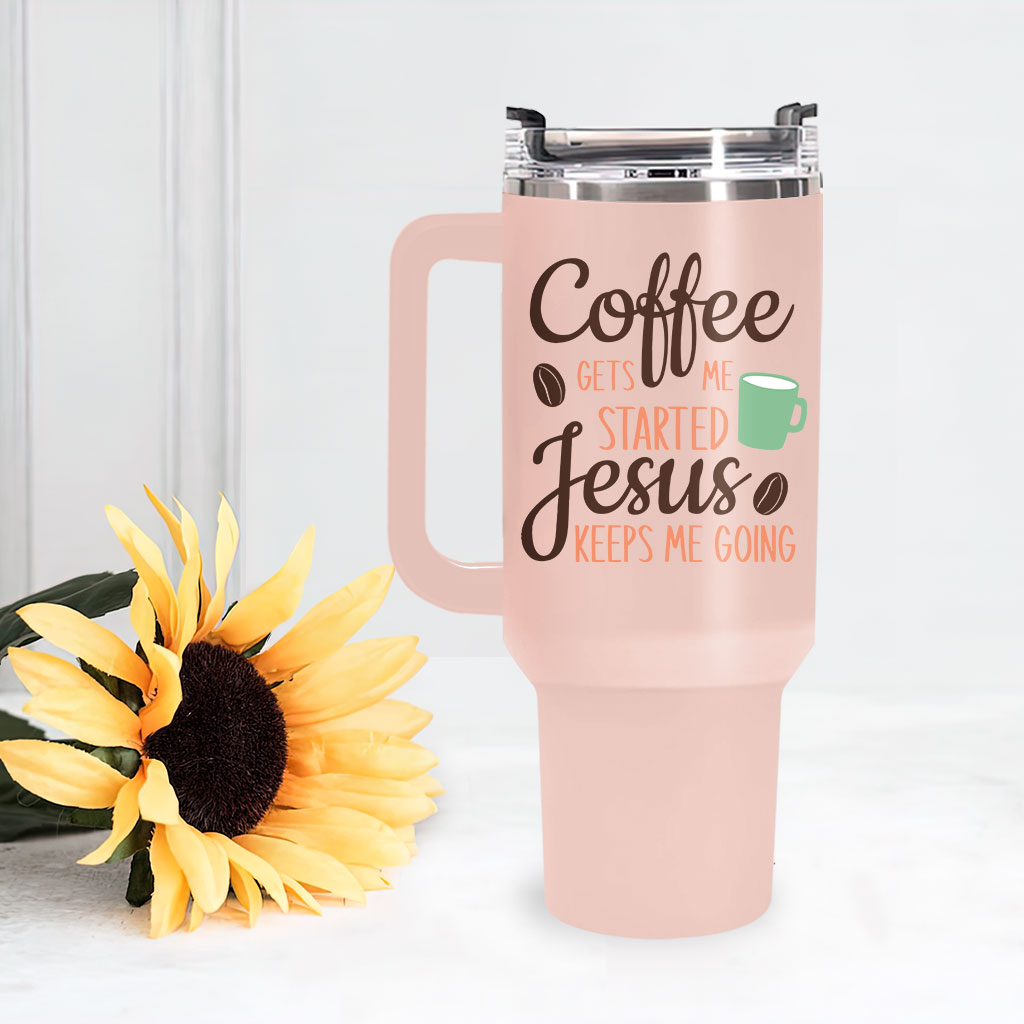 Imagine, every morning you have a cup of tea or coffee in your hand along with silently reading the spiritual messages on the cup and contemplating as a way for you to create trust and comfort yourself. All create a gentle and wonderful morning.
At Christnet.net, we understand the profound impact that small, meaningful gestures can have on our lives. Discover mugs that go beyond holding beverages—they're crafted to uplift your spirit. More than mere containers, our coffee mugs are vessels of inspiration, adding serenity and spiritual nourishment to your daily routine.
Each of our Jesus coffee mugs is a work of art in itself, featuring exquisite designs that showcase the timeless messages and teachings of Jesus Christ. Whether you find solace in his teachings, resonate with the symbolism of His life, or simply cherish His comforting presence, our mugs provide a tangible link to your faith.
With each sip, you're not just tasting the delightful flavors; you're embracing a moment of tranquility, gratitude, and contemplation. This daily ritual has the power to shape a positive tone for your entire day, serving as a reminder of the values and teachings that influence your life.
Indulge in your morning coffee or share a cup of tea with dear ones, as our Jesus coffee mugs become your daily source of inspiration. With reminders of Jesus' love, wisdom, and grace, these mugs inspire you to carry these virtues throughout your day.
The advantages of this line of Jesus Coffee Mugs

1. Good material
When it comes to Jesus Coffee Mug, the quality of materials used is paramount, as it directly impacts your overall experience. At Christnet.net, we understand that the vessel that holds your daily brew should be more than just a container; it should be a testament to the enduring quality of your faith. That's why we take immense pride in selecting only the finest materials to craft our Jesus coffee mug.
Our commitment to using good materials begins with the mug itself. We carefully source ceramic and porcelain materials known for their durability, heat retention, and overall quality. These materials not only ensure that your beverage stays at the perfect temperature but also provide a smooth, tactile experience as you hold the mug in your hands.
But our dedication to quality doesn't stop at the base materials. Every Jesus coffee mug we offer goes through a detailed printing process, guaranteeing not just visually striking designs but enduring quality. Our printing methods are crafted to defy fading, ensuring that the inspirational messages and artwork on your mug stay vivid, even after numerous cycles in the dishwasher.
We also pay attention to the finer details, such as the handle design and the rim of the mug. The handle is carefully crafted for ergonomic comfort, allowing you to enjoy your coffee or tea with ease. The rim is designed to provide a smooth and drip-free pour, enhancing your overall drinking experience.
The result of our commitment to good materials is a "Jesus Coffee Mug" that not only serves as a source of daily inspiration but also becomes a cherished item in your home. It's a mug that you can rely on for years to come, a faithful companion on your spiritual journey.
2. Cheap price
At Christnet.net, we believe in affordable inspiration. Our Jesus coffee mug offers serenity without a hefty price tag, ensuring everyone can embrace daily comfort. Experience spiritual nourishment without breaking the bank—quality and affordability combined.
We are dedicated to making these mugs affordable to spread the messages of hope, love, and faith. We believe that a daily reminder of Christ's teachings can impact lives significantly, irrespective of financial circumstances. Our budget-friendly Jesus coffee mug collection lets you infuse spirituality and inspiration into your routine without breaking the bank.
Despite its low price, our Jesus Coffee Mug does not compromise on quality or design. Each mug is carefully crafted to provide both aesthetic beauty and functional durability. Savor your morning coffee or tea with the assurance that your mug is not just an inspiration but a enduring companion for your daily ritual.
In a world of rising costs, find solace in affordable spiritual inspiration. Our Jesus Coffee Mugs embody the belief that faith should be accessible to all. Sip in serenity, carry Jesus's teachings with you, all at a price reflecting our commitment to making a positive difference in your life.
3. Diverse styles
When it comes to choosing a coffee mug, the style is often a reflection of your personality and preferences. At Christnet.net, we value diversity in tastes and individuality. Explore our extensive collection of Jesus coffee mugs, featuring a variety of styles to suit every customer. Find your perfect mug for daily inspiration and spiritual connection.
For those who appreciate the beauty of simplicity and understated elegance, our selection includes a minimalist Jesus coffee mug. These mugs feature clean, classic designs that focus on the essence of Christ's teachings without unnecessary embellishments. They are perfect for individuals who find solace in the purity of His message and prefer a more subdued aesthetic.
For those who value intricate artistry, we present ornate mugs that intricately depict Jesus's life, parables, and miracles. Dive into the profound teachings while savoring your beloved brew—a seamless fusion of meaningful art and soothing sips.
If you're drawn to the calming power of nature and its spiritual symbolism, you'll find mugs adorned with serene landscapes and natural elements. These mugs provide a connection to the outdoors and the divine beauty found in the world around us.
For those who seek inspiration not only in imagery but also in words, we have a selection of Jesus coffee mugs featuring His most cherished quotes and verses. Each sip becomes an opportunity to reflect on His wisdom and carry His teachings with you throughout the day.
Discover your ideal Jesus coffee mug among our diverse styles, whether modern or rustic. Whether it's coffee or tea, every sip encapsulates inspiration, spirituality, and a daily dose of grace. It transforms your morning ritual into a deeply meaningful experience.
Conclusion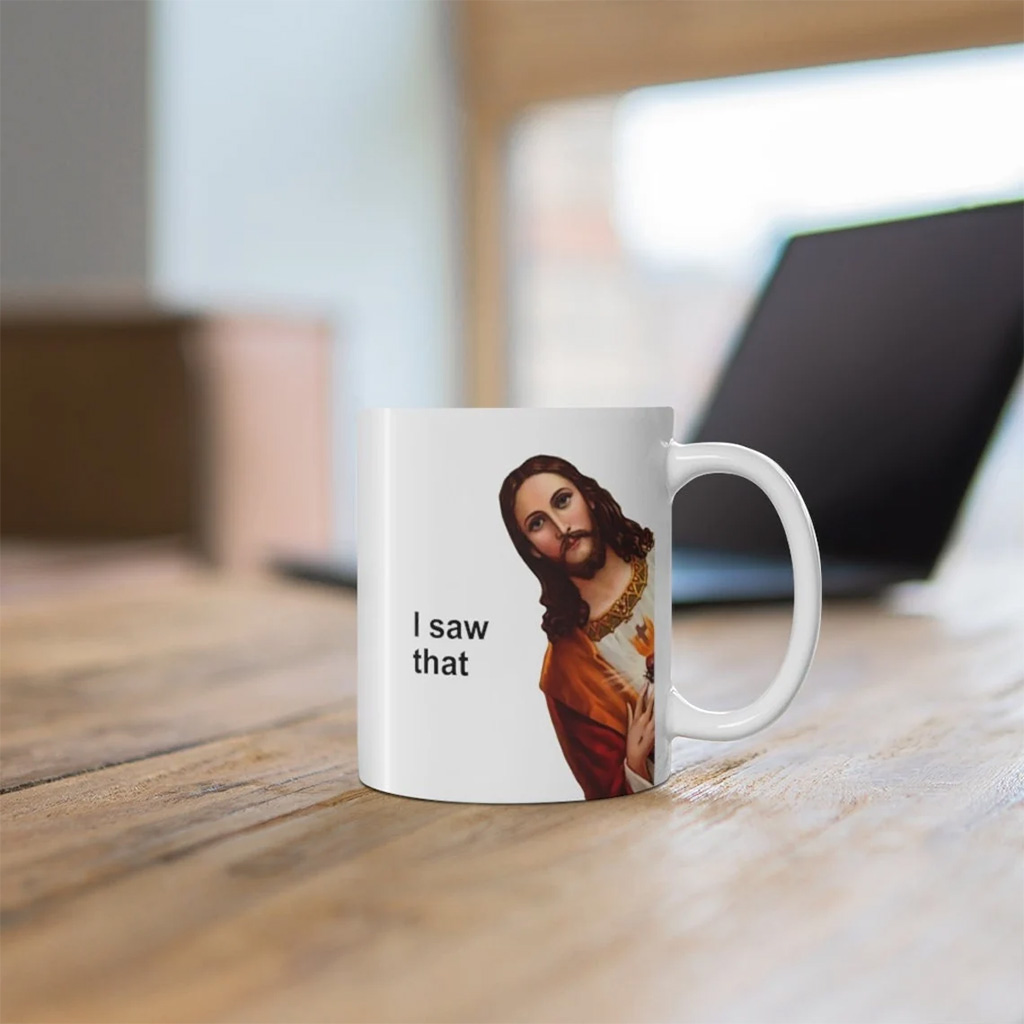 To put it simply, the "Jesus Coffee Mug for Your Daily Inspiration" is not just a cup—it's a wellspring of comfort, reflection, and spiritual nourishment. Explore our collection at Christnet.net, featuring mugs adorned with exquisite designs that capture the timeless teachings of Jesus.
Starting your day with one of these mugs in hand is like embarking on a journey of faith and inspiration. Every sip echoes the profound love and wisdom of Jesus, reminding you of the values shaping your life. This small yet impactful ritual has the power to infuse your entire day with positivity, bringing a sense of calm and spiritual meaning to your daily routine.
Whether you relish your morning brew alone or share tea with loved ones, our Jesus coffee mugs embody grace and faith. They're tangible reminders to carry these qualities into personal reflection and interactions with the world. Choose one from Christnet.net to turn each sip into a moment of inspiration and connection to your faith.