Christian Hoodies – Religious Fashion Trend in 2023
Introduction
As people who always worship and believe in Jesus, wearing a Christian hoodie is a way to shine brightly and make a positive difference to the world around you. Wearing a Christian hoodie that indirectly spreads a meaningful message is a great way to share your faith and inspire those around you to do the same, even at home. worship or run errands, these hoodies are perfect for any occasion. So, below are six ways the most meaningful Christian hoodie designs will make a difference to everyone around them.
What is the Christian hoodie "Jesus is the answer"? The message behind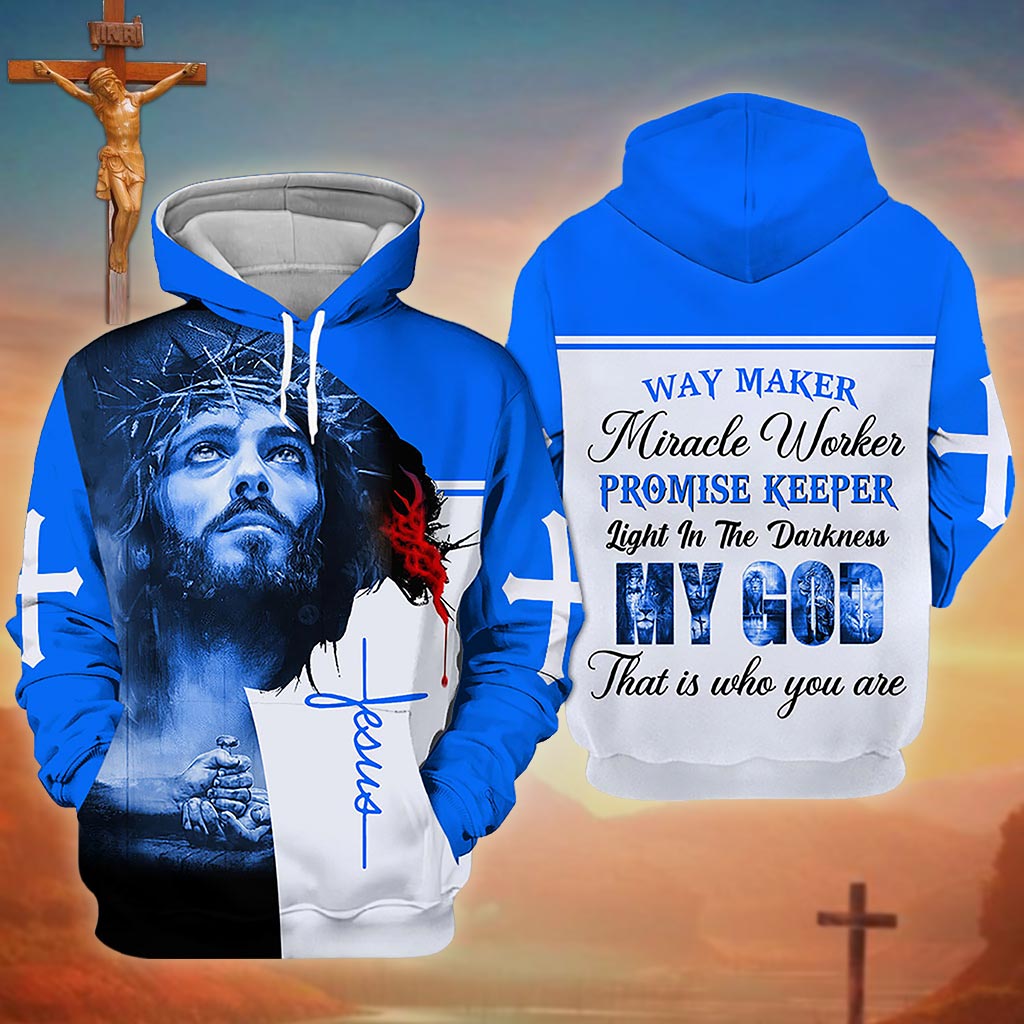 The Christian hoodie with the message "Jesus is the answer" is more than just a piece of everyday clothing, it is a bold statement of faith, a resounding call to hope, and an invitation to action. With a striking design, featuring bold and captivating "Jesus is the Answer," this hoodie attracts attention and evokes contemplation.
The message "Jesus is the Answer" signifies that in a world full of uncertainties, doubts, and questions, Jesus is always beside each of us, a solid, trustworthy guide and direction. trust. When you wear this hoodie, you are making a fashion statement while declaring your unwavering faith in Jesus Christ, the ultimate source of hope and trust. Furthermore, this message of faith can inspire and encourage others to look for answers in their lives.
As a Christian, your clothing choices can be a powerful tool for expressing and sharing your faith with those around you. Spread the love of Christ wherever you go; You can wear this Christian hoodie to Christian events and gatherings or even use it to start a conversation with strangers then that's exactly the point where you're sharing your personal faith journey. own cause and spread the message of blessings.
Christian hoodie with the message "Be the Light" 
"Be the Light" carries a simple yet powerful message, encouraging everyone to shine brightly in the World. The front of the hoodie features a light bulb with the words "Be the Light" written underneath. Each human thought will create different meaningful messages, but in general, it still acts as a gentle motivation to remind each of us to live with the most purpose and meaning in life. this life.
The "Be the Light" hoodie is a versatile piece that can complement many different items in your wardrobe. It comes in a variety of colors and sizes, allowing you to choose the most suitable one. Quality is an important factor to consider when purchasing a hoodie, and this particular hoodie lives up to expectations.
Plus, it's crafted from top materials and precision printed to ensure the design remains vibrant over time. Besides comfort, it also has long-lasting durability, and it can serve you for a very long time and durably.
Christian hoodie "Faith Over Fear"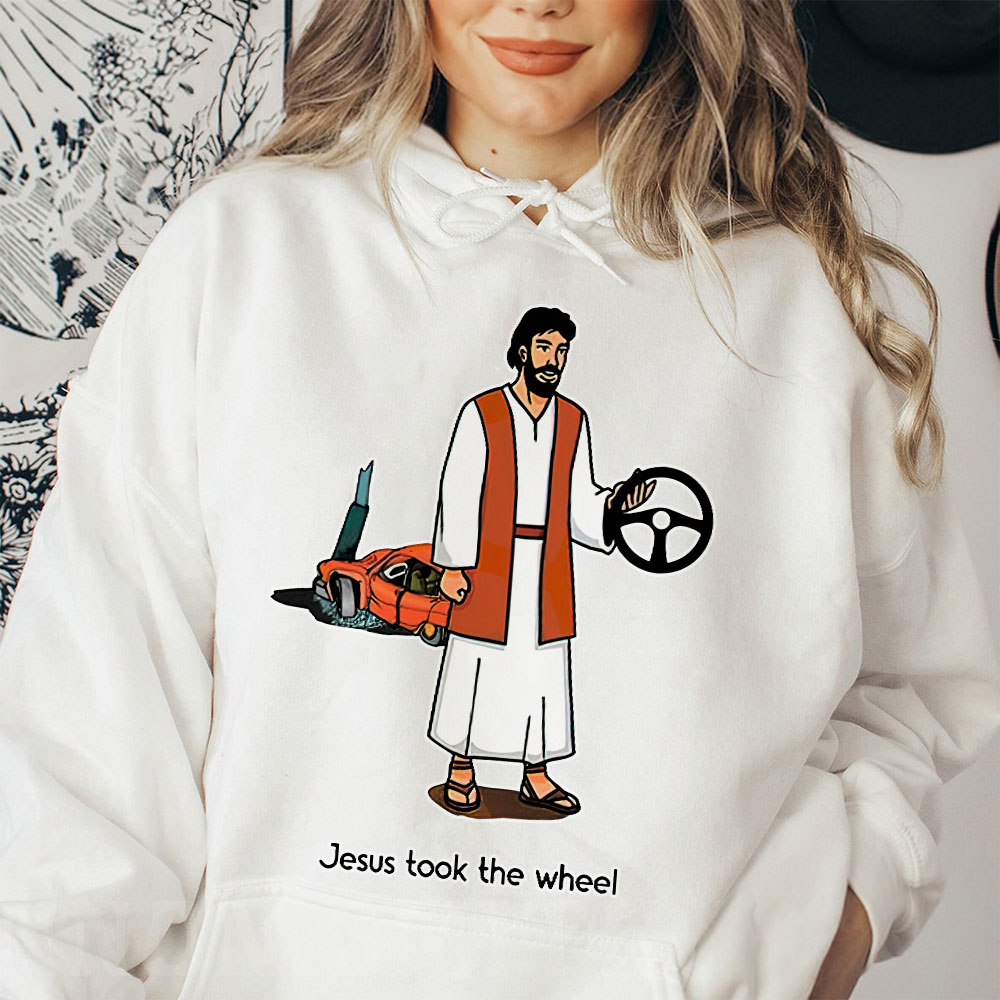 The "Faith Over Fear" hoodie represents a powerful message of courage, hope, and faith. It serves as a reminder that fear is an obstacle that can be overcome with confidence and belief in oneself; The hoodie's purpose is to motivate individuals to keep their faith, overcome fear, and positively impact the World around them. Furthermore, you can wear it to Christian gatherings or events and engage in meaningful conversations with believers. Take photos of yourself wearing the hoodie and share them on social networks with inspirational captions. You can use this to share your faith story with strangers who ask about the hoodie's design. It's important to remember that the "Faith Over Fear" hoodie is more than just a piece of clothing; it is a tool for evangelization.
Christian hoodie "Be Strong & Courageous"
The "Be Strong & Courageous" hoodie is inspired by a Bible verse, Joshua 1:9, which reads: "Be strong and courageous. Do not be afraid; do not be discouraged, for the Lord your God will be with you wherever you are." This verse speaks to the idea of strength, courage, and faith in the face of adversity. Additionally, it reminds you that you are not alone and that there is always hope, even in the darkest of times, and reminds you that you are called to be strong and courageous and that you can find See strength in God. It can also be a source of encouragement for those around you who are going through difficult times.
In addition to being a source of inspiration and motivation, the "Be Strong & Courageous" hoodie is also a fashion item that serves many different tastes. With a variety of colors and styles available, you can choose one that suits your preferences and personality. Whether you choose a timeless black or white hoodie or a bolder color like red or green, you can find a "Be Strong and Courageous" hoodie to suit your style. my way.
Christian hoodie: "Hope anchors the soul" 
The "Hope Anchors the Soul" Christian hoodie, is a powerful expression of faith. This hoodie encapsulates a profound message rooted in Hebrews 6:19: "We make this hope an anchor for our souls, steadfast and secure." The design prominently showcases the words "Hope Anchors the Soul" in bold letters, complemented by a captivating anchor illustration. The anchor holds deep symbolism in the Christian faith, signifying the enduring presence of Jesus in our lives. This design is a perfect choice for individuals seeking to fortify their connection to their faith and discover solace in the enduring power of hope in their daily lives.
Beyond its inspirational message, the "Hope Anchors the Soul" hoodie is meticulously crafted from top-tier, long-lasting materials, ensuring it can endure daily wear and tear. Constructed from a blend of cotton and polyester, this hoodie offers a luxurious blend of softness, comfort, and breathability. It features a double-layer hood, a convenient front kangaroo pocket, and rib-knit cuffs and waistband, ensuring a snug and cozy fit. Whether it's a cool evening, a brisk morning, or any time you desire a touch of warmth and comfort, this hoodie is the perfect choice to wrap yourself in.
Christian Hoodie "God's Plan"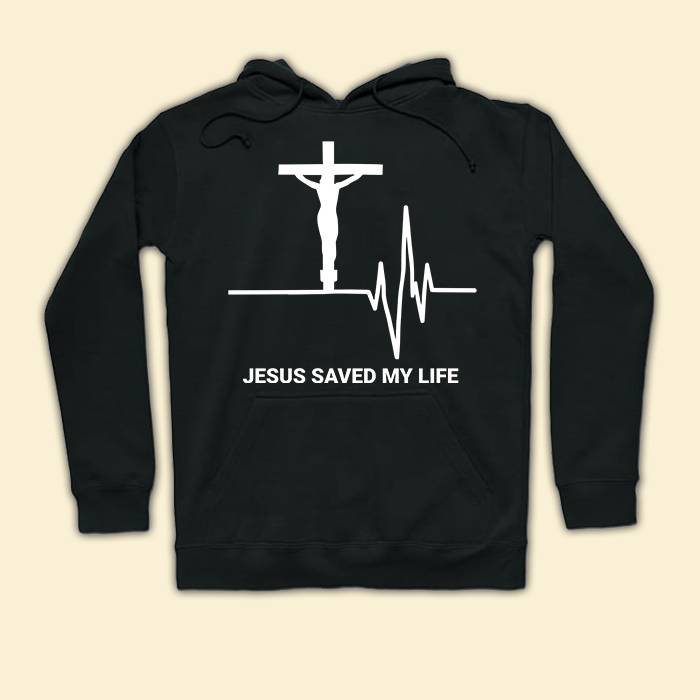 The "God's Plan" Christian Hoodie, is a design that elegantly combines simplicity with profound significance. The hoodie features the words "God's Plan" in striking white against a black background, creating a minimalist yet impactful design. This symbolism serves as a poignant reminder that every chapter of our lives unfolds with purpose, guided by God's predetermined plan, even when the path ahead may seem unclear. Wearing this hoodie becomes a daily affirmation to maintain unwavering faith in God's divine plan, trusting that every piece of the puzzle will ultimately fall into its rightful place.
The "God's Plan" hoodie is meticulously crafted from a luxurious blend of cotton and polyester, ensuring not only supreme comfort but also remarkable durability that can withstand numerous washes. Its unisex design, accompanied by a variety of sizes, makes it a versatile choice suitable for individuals seeking both comfort and style. What truly sets this product apart is its remarkable versatility, making it a seamless fit for various settings and occasions, whether it be at church, school, work, or simply as part of your everyday attire. As a symbol of Christian values, this hoodie serves as a constant source of inspiration, and uplifting and empowers those who wear it by reminding them of the enduring hope found in Christ.
Conclusion
Christian hoodies transcend mere garments; they are potent instruments for sharing the gospel message. Whether you aim to express your faith journey, seek solace during challenging moments, or reinforce your belief in God's divine plan, there exists a Christian hoodie perfectly suited to assist you in these endeavors. Whether you choose to wear "Be Strong & Courageous" or "Hope Anchors the Soul," a Christian hoodie serves as a powerful means to convey your faith and inspire those in your midst. With its stylish appearance and uplifting message, it becomes a garment you can proudly don, embodying both your style and your unwavering commitment to your faith.